Welcome to another edition of the Carnival of Cool Homeschoolers. I've taken a break from blogging for a few weeks and now am pysched about blogging again.
Before we launch into this edition, I'd like to talk about two carnivals that are targeted at homeschooled children.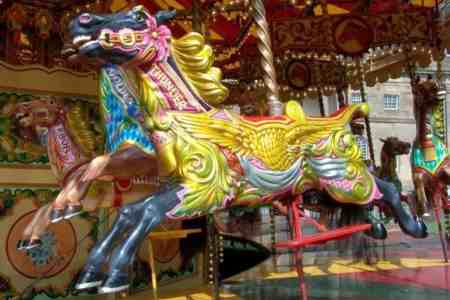 The first run by Julie and her daughter from
Homeschooling Ideas
. They host
Homeschooled Kids Carnival
.
This is THE place to show off your blog if you are homeschooled - and to see what other homeschooled kids are blogging about.
The second is one that I am have started. Hopefully once it is up and running, other homeschool bloggers will start hosting it. Read all about it
here
. This is your child's chance to showcase his/her creations, be they something made with legos, a frosting work of art, a drawing, a painting, a photograph, a sculpture, a poem, a short story or something I haven't yet thought of that shows his/her creative spirit. Each carnival, the winning entry will receive a book of the child's choice from
Amazon.com
(max value $8).
Kris from
Weird, Unsocialized Homeschoolers
gives a step-by-step tutorial on how to make
papier mache projects
.
If your children, like mine, have celiac disease, or a wheat allergy, papier mache projects become a problem. I sent a query to a large celiac listserve and was given this recipe to use instead of the flour mixture and then follow Kris' instructions..
Gluten Free Papier Mache mixture

- Take 1 heaped soup ladle of powdered cornstarch
- Place in a heat proof bowl
- Add enough COLD water to form a paste and to dissolve powder to consistency of thick cream.
- Pour in one kettleful (1.7 litres) of RAPIDLY BOILING (MUST be bubbling away...) and stir like crazy...!

It is very very HOT like porridge and it can form lumps so I usually give it a whisk or beating with my electric mixer to smooth it. Paste should change from opaque white to translucent once the boiling water is added. It will keep a few days and can be microwaved to be heated so it's less "jelly-like". Kids love to use it while it's warm, but it works equally wellcold.

Salt can be added to prolong shelf life."
Amy Smith presents
Fun With Paper
. She gives a good list of websites that give patterns for children to do fun paper projects. Definitely a keeper.
Kris presents
Bird Cinema
Bird-Watching meets You-Tube at Bird Cinema. You can upload your own clips or view other amateur and professional videos about birds. I find this great for matching bird sitings with bird sounds, and other informative videos are available, too. Here is one from the BBC:
Shira is entranced by this website. She's crazy about birds and this feeds her need to identify every bird she sees. My kids have asked that we register for
Cornell's Orinothology Bird Feeder Project
Julie of
Homeschooling Ideas
writes about her family's experience with
Computer games in their homeschool
I can only speak for myself and my children, but thinking about it, we have seen some wonderful learning opportunities that have arisen as a direct effect of computer games. Of course, I couldn't dictate these results - we have played many games where nothing educational seemed to happen and the children enjoyed only the entertainment value! But looking back, a lot of valuable learning has been initiated by certain games.

I wanted to give some specific examples so my thoughts on this are below. Note that I am not recommending these games - merely outlining the effects of computer games on our homeschool learning.
Have a look at her post, there are good reviews on various computer games.
We fit into a very strange subset of homeschoolers. We use the computer as a learning tool but don't often play computer games. I see that Ben has a tendency towards electronic media addiction. The best way for me to manage this is to keep his screen time severely limited.
Alison from
Homeschoolers' Guide to the Galaxy
reviews
Nebel's Elementary Education
saying: "
If you were to ask me to recommend just one reference book to guide you through homeschooling the elementary years I'd recommend Nebel's Elementary Education. Keep reading and I'll tell you why.
"
Amy Smith from
Kids Love Learning
writes about a fun way she taught her son to
read
.
We love Raggedy Ann and Andy and the original stories written by Johnny Gruelle. In one of the many books I have read, I came upon a great idea to encourage beginning readers to practice reading. The idea was to have the child's doll or stuffed animal do the reading for them. I tweaked the idea a bit and this is how it worked
read more
here
. I love this idea. I met Johnny Gruelle's books when Ben and Shira were around 4. We listened to them over and over again. Audible.com has a very good reading if you are interested.
Amy also blogs about one of my all time favorite preschool activities, viz
felt boards
Felt boards are a fun and useful learning tool and we have been using ours to teach Rosa about numbers and shapes. I made my own numbers and shapes felt set which was quite simple to do. The numbers were traced from
Alasandra reminds us to
Vote for our favorite homeschooling blogs
You can vote for your favourite adult, group and teen homeschool blog in the side bar. There are 58 days left for you to vote in Alasandra's Homeschool Blog Awards. So far 170 people have voted. Little Blue School is in the lead for Adult Homeschool Blog, The Homeschool Classroom is in the lead for Group Homeschool Blog and Quilted Story is in the lead for Teen Homeschool Blog.
. I'm very excited because my friend
Lydia's blog
is currently winning the race.
Talking about Lydia, she has posted a great song about
The Wreck of Odysseus' Ship
.
These lyrics remind us of the folly of Odysseus' silly crew and their willingness to eat anything that wasn't nailed down, including the cows of the sun god, which they had been specifically told not to eat. The song is sung to the tune of "The Wreck of the Edmund Fitzgerald" by Gordon Lightfoot. If you don't have this song on CD, go to Project Playlist and search for it, then add it to your playlist and listen to it whenever you like!

Ben and Shira are full of songs about Odysseus' travels as they are studying the Odyssey with Lydia at our
co-op
.
Sharp Brains
addresses the problems of children
multitasking
.
Today's kids are into multi-tasking. This is the generation hooked on iPods, IM'ing, video games - not to mention TV! Many people in my generation think it is wonderful that kids can do all these things simultaneously and are impressed with their competence.
Well, as a teacher of such kids when they reach college, I am not impressed. College students these days have short attention spans and have trouble concentrating. They got this way in secondary school. I see this in the middle-school outreach program I help run. At this age kids are really wrapped up in multi-tasking―at the expense of focus.
If you only do one thing for your family this week, reading this article should be the it.