Welcome to another edition of the Carnival of Cool Homeschoolers. I hope you enjoy reading the entries as much as I did. This edition is host to a plethora of science related blog posts.
Lydia from
Little Blue School
presents the finalists in
The Book Arts Bash
. She writes:
The most competitive category, unbelievably, was the novel excerpt. No one could have predicted this! We received dozens and dozens of novels. Stacks and mountains. We certainly had no idea there were so many excellent novelists out there in the homeschool world, typing away at their masterpieces. We are so impressed. The most difficult categories to narrow down to finalists were the novels, the short stories, and the poems, all deep in quality and chock full of entries. At times we had three different people looking at your work, trying to get it down to three finalists in each grade division, each genre. That wasn't always possible, as you'll see in the results! I can honestly tell you that just being a finalist in these categories is a real accomplishment. The competition was fierce.

Lydia, other than being my partner in the
Book Arts Bash
and the
Get Up and Explore Science Spectacular - Homeschool Science Fair
, is the person who finally helped me get red and blue states sorted out. Everyone has something they can never remember and I am no different. I, for the life of me, cannot remember which party has the red states and which as the blue states. Lydia's bog tagline is all I need to remember, "Little Blue Children. A Big Red State" and then I know that Republicans are red and Democrats are blue. However, it looks like she might have to develop a new tagline as it looks like Virginia might swing to blue this year.
Alasandra presents
Alasandra's Homeschool Blog Awards
. Entries for this year's blog awards closed yesterday. Go on over to her blog to be vote for your favorite homeschool blogs. Mine's nominated, hint, hint, hint.
Alasandra has a great rant asking people to
Stop harassing homeschoolers
.
Some public health officials are concerned the growing popularity of home schooling has created gaps in the vaccination safety net, leading to outbreaks of rare childhood diseases
Grit from
Grit's Day
has written a series of posts on
Why her family homeschools
.
A new month needs a new focus, so thanks to the Pig whose fault this is, and October, because it is here already, I shall record the many reasons why Shark, Squirrel and Tiger do not go to school, but play all day long under the guise of home education. And when they plead Why, Mother, Why? I can point them to the blog, go open a beer, and hope that they can read.

The first reason we educate from home may as well be attention span.

Another
reason
All these are excellent reasons to home educate, and we use them daily. You can talk about what you like. You can find out things together. You can decide what's important to know, and you can pursue it in any way that works for you and your child. Really, this is empowerment of the greatest kind, because you can explore cultures and create knowledges together, and there's no-one to stop you. No blank faced Whitehall civil servant with a tick-box form because it's Wednesday, so today you should do commas and fractions, and stop crying. Next week we're going to test you.

They homeschool because
they feel like running
Sometimes we do, make, pursue ... and there's no intention and purpose to that ... we follow the sniff of the air, the beat of a heart, the sound of a hand clap, the shadows and the sunlines, and we make our day on impulse and do what we do, because we want to, and we feel like it.

I believe this is precious in childhood: this tidal surge of confident inquiry, thinking comes later; a sudden, irresistible urge to run at a clap across a field because limbs can take us there, those legs running across the grass surprised by energy and impulse, followed by laughter. In those moments of childhood, there's no self-doubt, no difficulty, no constraining hand to stay us and control us. There needs to be no thoughtful significance to the act, no result, no textbook, no purpose, no discussion. We enjoy.

They also homeschool because they like to watch
sport
We get to watch when Shark steps with singular determination to the sailing dingy; when Squirrel twirls, and with that face she thinks a serious ballerina should have; we get to watch how Tiger's eyes light up when she clings to a horse, and we even get to bite our knuckles and pray they don't all fall in, fall over, or fall off.

Every week throughout their lives we see some new and wonderful physical ability. From standing up to chew on the table edge, to falling off the climbing frame in the playground and not dying, swimming for the first time, cycling without pink princess wheels, then archery, abseiling, skiing. This month alone I've watched gym, trampoline, tennis, ice skating, kayaking. And the best of it is I can be right there when it happens. I can seek out any type of lesson that's wanted, we can choose the places and times to go, the instructors we like; and I can look at my little faces delighted and excited as a sudden new skill is found and disbelieved and found again.
They also homeschool for the
creativity
it allows grit to engender in her children (this btw, is one of my major reasons for homeschooling. I firmly believe that institutional school sucks the creativity out of children and teachers.
Art art art. This is one of the biggest reasons why I home educate, if not the biggest, most important, and dearest to my heart. I have seen art, craft, dance, music, drama, play, imagination and creativity, all steadily removed from the primary curriculum. That is a loss to children; that is a loss to all our lives. And I know I am not a lone voice in the wilderness shouting that one.

But complaining in a staff room didn't seem to be getting anywhere. Marching right in, taking control to put a creative education in place, changing a state of mind from consumer to producer, imagining ourselves doing, learning for ourselves, and getting out the paints. That's creative.
Sonja Cole presents
Video Wednesday: Rick Riordan Author Study
posted at
Kid Lit Kit
.
I need to read a copy of one of Rick Riordan's books as the blurb on Scholastic's website makes them look really good. I've been burned too many times to allow my kids to read a book I've never heard of before I've vetted it. One of the librarians recommended "Animorphs" to my kids. Since I had no idea what was in these books, I decided to read one for myself. On the second page I saw the young boys referring to a young girl as a "skank". I was dumbstruck. I wondered if this librarian had ever read the books or if she was just recommending them based on the sheer number of books in the series and their obvious popularity.
I don't care that they are popular, I was not giving my then 6 year old children a book to read that was so insulting to females. It must be said though, that they have never heard that word, but still, they don't need to learn it, at least not yet.
Riordan's series,
Peter Jackson and the Olympians
sounds like a series of books that will be right up my kids' alley. They are obsessed with Greek Mythology and love mysteries. At the moment they are studying "The Odyssey" in their co-op bookclub. Unfortunately the Mary Pope Osborne translation was not available so they are using Rosemary Sutcliffe's one. Sutcliffe's rendition of the Odyssey is most disappointing. Thankfully already had a copy of Osborne's rendition and the kids know it inside out and back to front. We also have Osborne's rendition on audiobook and we have the Naxos
edition
. Ben tells me that The Odyssey is his favorite story in the "whole wide world" and he listens to both with amazing regularity.
Greg Laden
always has exceedingly interesting and useful science related blog posts. This blog post deals with The Science Museum of Minnesota's exhibit
"Race: Are we so different?"
.
First, the parts we agree with: There is no such thing as race (biologically), race is a social construct used as a political and economic tool, even efforts to use race in a "positive" way such as in medicine or forensics are doomed to failure because of the lack of biological validity of the concept, and so on and so forth.
Here, the idea of the exhibit is really to help people to realize that well formed thoughts about their fellow humans that are based on the race concept are like well formed thoughts about the world they live in that are based on the flat earth. But more destructive.
The main thing we did not like about the exhibit and the AAA race model is the AAA version of the origin of racism. The AAA story couches racism in the context of American colonial history, slavery, etc. etc. It states that racism is a purely Western invention, and distinguishes racism from other forms of hating your fellow human being. The rise of the modern capitalistic system, the nation state, the colonial and post colonial economies and societies, and slavery are the kitchen and racism is the bitter and poisonous buffet, manifest in myriad ways.
True enough, but not broad enough.
Stephanie Zinn
has good
commentary
on Laden's post.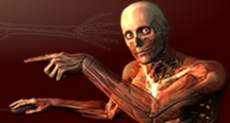 Julie presents
Homeschool Anatomy Resources
posted at
Homeschooling-ideas Blog
. Julie reviews online activities that help children learn about human anatomy. She writes, "
games and puzzles including Whack-a-Bone and Brain Jigsaw. It seems aimed at teenagers, but I played with my 10yo with no problems. The games are well designed and you do have to learn the bone or muscle structure to succeed
"
PisecoMom presents
Batteries and Bulbs
posted at
Mind Games
.
Piseco reminds me that I need to start doing some electricity experiments with Ben and Shira. Ben has a neat building kit that makes electric circuits, but somehow doing activities like the ones Piseco has done with her son seems so much more satisfying.
Kim
, a fellow Objectivist homeschooler, writes about her third
elementary science class
. Kim has developed what looks like to be a rather good science program for her science club. I'm saving all her blog posts so that I can use her structure for my kids. She's teaching science in an historical context, ensuring that each new concept builds on one that the children already understand.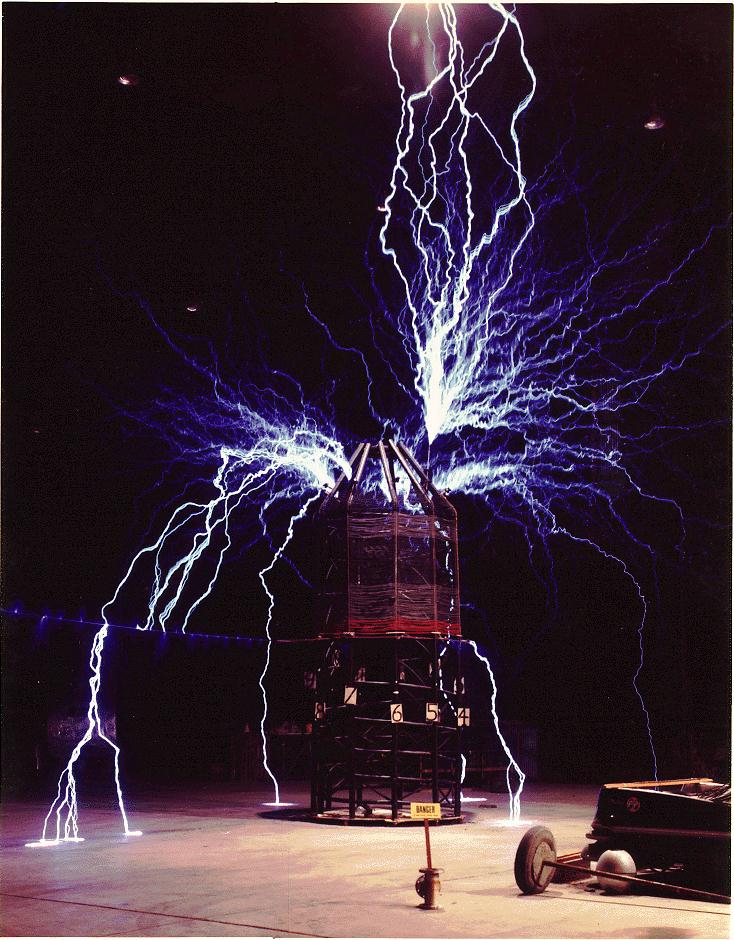 Sarah Natividad (aka Wacky Hermit) presents
The Return of T.E.S.L.A.
posted at
Organic Baby Farm
.
T.E.S.L.A. (Totally Educational Science Learning Activities) is our science club for kids ages 7-11. We do hands-on experiments and learn from Galileo's "book of the world". We invite both homeschoolers and public-schoolers (it's not their fault their school's science program sucks!) These are our plans for the months of October and November.
If you are looking for resources to teach chemistry to your children, Jennifer Hill has some resources for you on her
Family Blog
I recently discovered Lisa Bergantz's blog,
SMMART ideas
(Science, Math, Music, Art, Reading, Time-out for skills).
I originally started compiling Science and Math activities when my first little girl was born. Because of my Science background, the intent was to introduce my children to these "hard" subjects through simple learning activities. I want my children to gain exposure and confidence in Math and Science. I have expanded the compiling to other subjects as well, including Music, Art, and Reading
Watch
Lisa demonstrate how to make ribbon streamers
Kris at Weird, Unsocialized Homeschoolers presents
Step-by-Step: How to Make a Rain Stick
. As always, Kris' projects look like so much fun. I think that homeschoolers need a blog like
The Crafty Crow
for fun learning based projects. I wonder if
Cathy Ceceri
would be interested in doing something like this? I love Cathy's craft ideas. If you haven't yet seen her book,
Around the World Crafts
, go and take a look.
Amy Smith presents
Learning Through Dress Up
posted at
Kids Love Learning
.
When I was growing up, one of my friends had a dress up trunk which I thought was the coolest thing. There were old lady wigs, long dresses, high heel shoes, gaudy beads, and big clip on earrings. I wanted my own children to experience the dress up fun I had as a child so I set out to stock a dress up bin for them.
Thomas J. West presents
When Should You Get A Private Music Teacher For Your Child?
posted at
Thomas J. West Music
. He writes:
Whether your children are enrolled in a traditional public school, private school, or are home schooled, the study of a musical instrument (including voice) can be a vibrant and important part of a child's education. Many parents are not experienced musicians, so they are unable to help their children at home when they are practicing. Eventually, the subject of private lessons is bound to come up. Here are some helpful tips for determining whether or not hiring a private music instructor is right for your situation.
I wish that Thomas West lived in Norfolk. We desperately need a piano teacher like the one he seems to be. We've just had an experience with the piano teacher from hell. She came highly recommended and is the president of the local piano teachers' association. Despite proclaiming that she had taught kindergarteners for over 30 years, the woman had no idea how to teach young children. She taught way too many concepts in a lesson, didn't ensure that the children understood what they had to practice each week, or even if they had understood what she had just taught them, and wrote inadequate notes. We ended up with daily tears over practicing and Marc had to reteach each lesson. At our sixth lesson with her, I asked her to slow down on teaching so many concepts and to ask the children to demonstrate what she had taught them instead of asking them if they understood. Of course a child is going to tell a crotchety old woman that they understand what she's said, even if they don't. The witch started screaming at me that there was something wrong with my children because no one else had ever questioned her teaching methods. She had Shira in tears over her intimidation. Needless to say, we resigned, never to return to her studio.
Now we're taking a break. We're loathe to start up with a new teacher just yet as the children have been thoroughly traumatized by this last one. I want to make sure that they still love music and the piano and when we go back to a teacher, will love practicing.
We've been wondering if one of those electronic teaching programs might not be a useful stop gap. Serendipitously,
One Family's Blog
posted about one of those
online programs
I plan on having a look at his program. I just wonder if it works with a real piano and not an electronic one.
I need to do some research. Wouldn't it be great if there was a piano teaching program that used
programmed instruction
? One of my biggest worries when the kids practice the piano is that I am musically inept and I can't hear if they are doing something wrong. Often I think they've had a good few days of practice and then Marc hears them and I find out they've been doing it all wrong. Programmed instruction for practicing will make life so much easier for me.
Silvia presents
Feedback Wanted for Make:television
posted at
Po Moyemu--In My Opinion
.
It's looking like a great show! If you're into making things, looking for inspiration, or just seeing what some really creative people are doing, check it out! And if you're a kid--maybe you'll want to make some of these things out of your toys instead of the larger parts. I think they ought to have a showcase of kid-ventions too!
keri@Sunny presents
Tropical Storm Kyle
posted at
Sunny
. This blog post is a photo essay of her children's treasure finds on the beach after Tropical Storm Kyle. WARNING: This blog has a loud sound track that starts as soon as you open the page. Great pics if you can stomach the obnoxious noise.
Theodore Pappas presents
There He Goes Again (Charles "Bell Curve" Murray on Education) | Britannica Blog
posted at
Britannica Blog
.
A controversial but important topic for all educators, including the homebased: Charles Murray (of the controversial "Bell Curve" book) has a new book out on education that argues, says the blogger, that some kids "are not worth the time and trouble to educate because they are 'just not smart enough,' in his words, to learn anything more than manual skills. And he can prove it! Scientifically!"
I would have written this with more tact, but I do agree. I think this move to expect every child to go on to university cheapens the worth of a degree. I've watched babysitters work on their university course work and have been horrified at the dumbing down of tertiary education. Not everyone is cut out to go to university. We should start looking at the German education system where they have non academic tracks. Where children can finish school with useful trade qualifications. Murray does make an assumption that bothers me immensely though. He suggests that it is poor children who do not have the intellectual capacity to go on to university. I disagree with it intellectual ability being economically based, but do agree that not all children should go on to university. Read the review of the book. It's a good one, the review I mean, can't comment on the book as I haven't read it yet.
Spanish Kit presents
An Introduction to Spanish Irregular Verbs
posted at
Learn Spanish
.